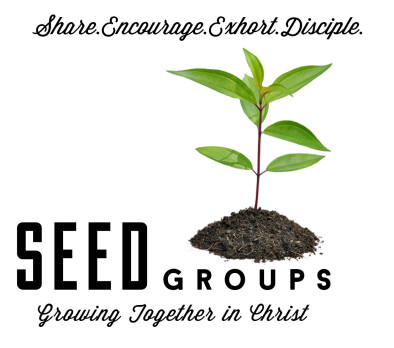 Are you looking for a group of Christians that are interested in growing in faith together, helping each other love God, and sharing life as you do this? Then Seed Groups are what you need!!!
What is a Seed Group?
Seed Groups are communities of people who Love God and Share how Jesus is actively transforming their lives as they Grow in Faith together, and serve as one of the small group ministries of FUMC McAllen. These groups do not gather together to study scripture or work through a curriculum together but instead focus on mutual accountability to one another, led by a trained Seed Group leader.
There are two centerpieces that make Seed Groups unique: First, all members will share how God has been active in their life. Secondly, a shared covenant, modeled after John Wesley's General Rules, will serve as a guide for all members to live by. The goal is that these two key components of the group will indeed foster authentic growth in the lives of all the members as we seek to become a people that Love God, Share Jesus, and Grow Faith.
How do I Join?
Joining a Seed Group is easy... you just show up! Here is all the info you need:
women's s.e.e.d Group
The Women's S.E.E.D. group resumes October 26 and welcomes all women interested in support and encouragement on the journey of Christian discipleship. For more information call the church office, 956-686-3784..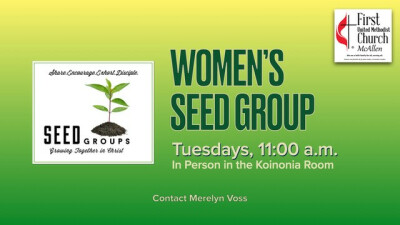 Co-ed S.e.e.d. Group
The Co-ed S.E.E.D Group is meeting in person at this time and invite anyone interested to join them. See Tony Micheletti's contact info below, and feel free to give him a call!
.