Pastoral Staff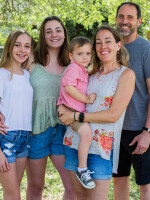 Rev. Laura Heikes
Lead Pastor
E-Mail:

Rev. Laura Heikes helps churches discover their own God-given calling and live it out. Pastor Laura encourages churches to dream of new ways of reaching people with the eternal, unchanging message of salvation. Rev. Heikes has pioneered offsite worship services in parks, restaurants, bars, even on lakes and roadsides. She is an innovative and creative individual who brings the unchanging word of God to life in ways we can all understand and connect with. Pastor Laura loves hiking and being outdoors. She's married to Kevin, an RN and they have three kids, Anna, Leah and Asher. You can find them walking the lovely trails in McAllen, paddle boarding, or staying cool with aguas frescas from the local snack stand.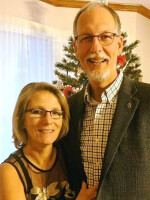 Rev. Jon Herrin
Associate Pastor
E-Mail:

Born in south Alabama, Jon grew up as a 'missionary kid' in Guyana, South America, and Grenada, West Indies. Returning to the US when he was 17 years old, he studied English in college and university.
Jon (from Alabama) and Jeanne (from Michigan) met and married in Louisville, KY, in 1990. Then, in 1993, Jon answered the call to ministry, and he and Jeanne served in pastoral ministry in Georgia until 2005. From 2005-2011, they served in missions in Venezuela and Mexico. In 2011, Jon and Jeanne relocated to the Rio Grande Valley, where—since 2014—they have served the church through the Rio Texas Conference. During 27 years of ministry, Jon has pastored eight congregations.
Jon's passions include discipleship, education, and cross-cultural missions. He also loves his espresso, hiking, and anything 'beach.' Jeanne is a 6th Grade ELA-R teacher and has often been active in youth and children's ministries. Together, Jon and Jeanne have three grown children—Jesse, Megan, and Andrew—and one grandchild (so far!), Santiago.
Ministerial Staff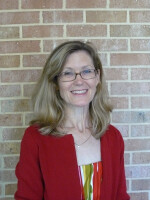 Lee Ann Clemons
Director of Children's /Discipleship Ministries
E-Mail:

Lee Ann Clemons has quite a varied background with FUMC McAllen, beginning when her parents joined this church in 1967 after moving to McAllen. She had the privilege of growing up with this church family, attending Sunday School and Vacation Bible School here as a child and going to MYF and on choir trips as a teen. Following her completion of a Bachelor of Science Degree in Elementary Education at UT Austin and a short time in Houston, she and her husband, Gary, moved back to McAllen and chose to call FUMC home for their growing family including three children, Jeremy, Nicole and Shay. During her children's younger years she enjoyed volunteering in their church activities and establishing strong friendships with the young adult Sunday School class. In recent years, she has been on staff at First Church as a Day School teacher, Director of Infant and Toddler Ministries and secretary. At this time she is Director of Children's and Discipleship Ministry.

I hope through my ministry at FUMC McAllen to encourage others to seek God and His purposes for their lives and to encourage them in opportunities for learning and growth in Biblical knowledge, the Christian tradition, and United Methodism. I hope to foster in others a deeper understanding of Christian love, a desire to reach out to those in need and an openness to share their faith experiences.
Destinee Jones
Youth Ministries Intern
E-Mail:

Destinee Jones was born and raised in Mcallen, Texas. She is a graduate of The University of Texas - Rio Grande Valley where she was president of United Methodist Student Ministries. She holds a Bachelors of Science Degree in Psychology and studied philosophy as well. She loves serving her community and talking about the gospel with others. She has been a member of FUMC McAllen for two years and volunteered with Emily's Meals.
Susan Hellums
Border Area Mission Coordinator
E-Mail:

Susan Hellums has been a member of FUMC since 1988. She is a graduate of Trinity University and University of Texas Medical Branch in Galveston and has a teaching certificate from UTPA. Her husband Tom is a Consultant for Wilson/National Oilwell Supply.
It is a blessing to serve in God's mission with this family of faith, as He leads us into a deeper relationship with Him and each other. The willingness to serve, and the many outreach ministries of our church exemplify our member's desire to share the love of Christ, not only in our own community but far-reaching as well. It is my prayer that we allow God to lead us to reach out and be God's people in the ways He calls us.
Jaqueline Harden
Wesley Nurse
E-Mail:
Website: www.mhm.org

Jacqueline Harden was born in Monterrey, N.L., Mexico; her family immigrated to the Rio Grande Valley when she was 8 years old. Jacqueline graduated from The University of Texas-Pan American in December 2009 with a Bachelor of Science in Nursing and minor in business administration. Her professional experience includes working as an operating room nurse, school nurse, and teaching health science technology to high school students. Jacqueline has been serving as a Wesley nurse for Methodist Healthcare Ministries of South Texas since 2017. She transferred to McAllen FUMC in February of 2020. She is passionate about serving God and sharing His love with our community. Jacqueline and her husband Kevin have been married since 2010; they have been blessed with two boys.
Jacqueline Harden, RN is a Wesley Nurse with Methodist Healthcare Ministries of South Texas, Inc. (MHM). MHM's Wesley Nurse program is a faith-based, holistic health and wellness program committed to serving the least served through education, health promotion and collaboration with individual and community in achieving improved wellness through self-empowerment. Learn more at www.mhm.org.
Administrative Staff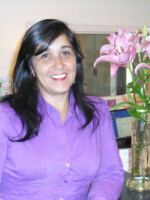 Charlene Simmons
Business and Financial Administrator
E-Mail:

Charlene Simmons Garcia joined the FUMC staff as Church Financial Secretary in April 2012. In May of 2017, Charlene accepted the new position of Business and Financial Administrator, taking on additional responsibilities in the church. She has studied Computer Information Systems and General Business at UT Pan Am, in Edinburg, TX. Charlene is married to Asencion (Chon) Garcia, Jr., she has a daughter, Michelle Nicole Simmons and 2 sons, Blake Aaron Simmons and Drake Garcia. Also part of Charlene and Chon's family are their loving pets: Bruce, Chico, and Woody.
My goals for FUMC are to assist the staff in organizing, budgeting and fulfilling the church needs.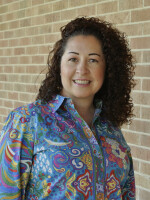 Veronica Dillon
Communications & Multimedia Manager
E-Mail:
Twitter: @DillonVero

Veronica Dillon is ... a wife, mother, daughter, sister, friend, and teacher. But what she truly enjoys being is a follower of Christ, born in Mexico, grew up in Texas, and has lived in Arizona and Colorado. She has traveled several times to Costa Rica on mission trips and has been given the opportunity to translate for others. She has learned to stay flexible through the unpredictable things life throws daily. She is currently enjoying learning new technology to spread the Word of God to all people at all places.
My purpose is that they may be encouraged in heart and united in love, so that they may have the full riches of complete understanding in order that they may know the mystery of God, namely, Christ, in whom are hidden all the treasures of wisdom and knowledge. Colossians 2:2-3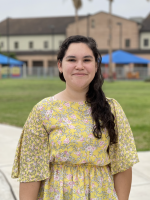 Stephanie Ruiz
Receptionist
E-Mail:

Dayschool Staff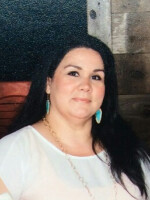 Jenny Bizzell
FUMC Dayschool Director
E-Mail:

Jennifer Bizzell joined the staff of First United Methodist Church, McAllen as the secretary for the Day School in October of 2007. In September of 2015 she was offered the position of Interim Day School Director, which she graciously accepted. Before coming onto the staff at FUMC, she worked as a teller supervisor for 10 years.
"I take much pride in my work. Every morning that I see those children's smiling faces, my heart is filled with joy and excitement over the ministry we are able to offer this church and community."
Custodial Staff