Our Story
The Early Years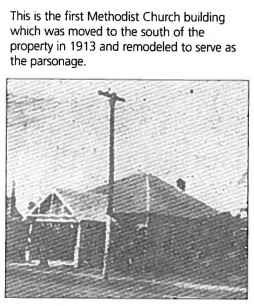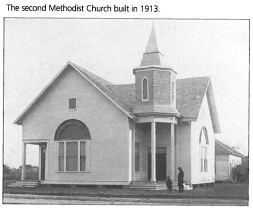 As First United Methodist Church, McAllen, moves into the second century since its founding, members and visitors have heard stories of important events surrounding our Church. The following quote is from the diary of charter member, W.O. Washington. It reads: "Nov. 14, 1909 There pleasant wea cloudy and clear. Rev. C. W. Godwin, the new Methodist minister stationed in McAllen, preached his first sermon today and it was a fine practical one."

Thirty charter members placed their names for the beginning of a Methodist Church in an area not yet incorporated as a city. They met in a small, frame building at what is now Broadway and Austin and the seeds that were sown by these sturdy pioneers grew and laid the foundation of our Church today. A building thirty by thirty-six feet was constructed and finished by December, 1909.

Growth of the membership was steady and in 1913 the second church was built facing north. It was considered one of the "finest and most substantial buildings in McAllen." This served the congregation until 1926 when plans began for a larger church.


First Church, Downtown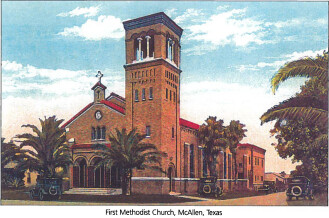 Property was purchased at Main and Cedar, a brick building erected, with the Cornerstone laid in December 1928. The first service in this new facility was held June 2, 1929. Membership grew, and activities increased for the next seventy three years when membership outgrew the building.
It took several years of planning and many decisions to move the Church once again. In 1995 a Task Force was formed to meet over the summer months. That committee came back with a recommendation to form a Building Committee. The membership in a Charge Conference, voted to move.
Today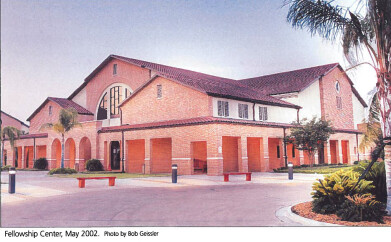 Committees were formed; prayer groups organized; architects hired and a plan created. Property was purchased on North McColl Road, the present location of the Church. For the next seven years many members worked toward the move which culminated in May with the last service at the downtown building May 5, 2002. First service in the McColl facility was May 11, 2002. The Education Wing houses the Fellowship Center, a state of the art kitchen, Social Room, class rooms and temporary offices. The north complex, when built, will have the Sanctuary, Choir Room and more class rooms.

Looking forward, FUMC McAllen is moving into its second century of serving the community. A written history, covering the first 100 years is published and what copies remain are available at the church office. The first history was written by Ralph Osborn and placed in the downtown cornerstone. The cornerstone was opened in 2009 but very little of the information was usable. What was retrieved is placed in the Church Archives. Lola Thomas penned an update in 1950, and many of her notes are used in the current book. However, life at our church is always a work-in-progress and we are continually making history. Join us and help make our history.